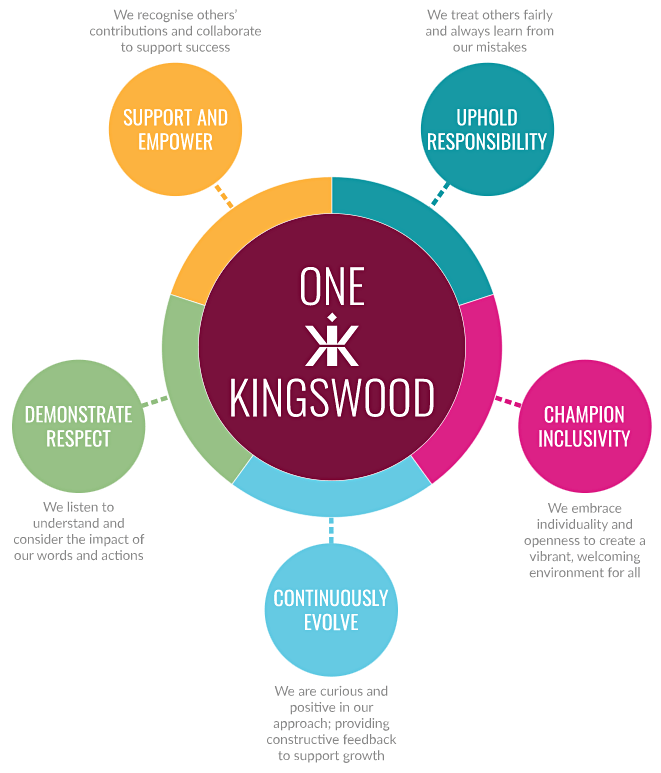 Kingswood Group Values and Behaviours
It is our values that sit at the heart of our culture and guide what we do each and everyday. Everyone here embodies them to perform and grow as individuals as well as accelerate the growth of our business. And these are just some of the attributes we look for in each new team member.
Integrity: We are committed to acting with integrity, being fair, and acting in the best interest of our clients.
Teamwork: We believe in loyalty and working as a team, this allows us to build relationships of trust.
Impact: We lead by example and strive to make a difference and a positive impact with everything we do.
Linked closely to our Values, at Kingswood Group we have recently updated our behaviours which we expect all of our colleagues to adhere to - both internally and externally.